Okay so January FLEW bye..... we had snow days, and ice days, and hey it might snow but didn't days.... yikes! I think I saw my kiddos about 3 times in the last 2 weeks! Anywho, it''s time for my February Currently brought you by Farley at Oh Boy 4th grade!!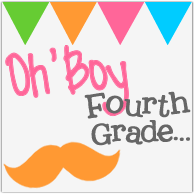 listening - Dozer loves to lay behind my head, like a pillow, and snore loudly in my ear as I have computer time at night. It's a calming, tranquil sound that I have grown very fond of and I actually sort of miss it when he goes up stairs to hang out with hubs.

loving - my birthday was this past Tuesday... the big 3-0. Hubs and I usually don't exchange gifts, just go out to dinner. However, this year he broke the tradition and bought me a new computer (a much, much needed present!) He bought me a Yoga Ideapad. It transforms from a laptop to a tablet and any position in between in seconds. It's taking some getting used to for the new Windows 8 operating system...but I'm getting there pretty quickly. I forced myself to make the move no matter how hard it would be by moving everything off my old lap top and putting it in the closet. Three days now I've been using the Yoga and it's definitely getting easier! And it's SOOOO FLIPPIN LIGHT!

thinking - So, little known fact about me - I bake when I get stressed (I worked in a bakery during high school and summers in college - 8 years total!) and yesterday I made 18 red velvet cupcakes with white and dark chocolate chips floating in the middle...so good. I may have just eaten two and I may feel very sick because of it currently!

wanting - see "thinking" above :)

needing - pay day was today so I need to go do my 2 week (haha who am I kidding) grocery shopping excursion tomorrow. It will probably end up being a super bowl party shopping excursion...but that's fun too, right?!

pet peeve - does this one really need to be explained? Don't waste my time or any one elses... it's not professional, it's just plain RUDE (and that's the ONLY rule in my classroom DON"T BE RUDE...EVER)

Ahh.... Friday night on the couch....gonna go grab my milk, relax on my "pillow" and discover my yoga a bit more!

<3